Can't figure out what the deal is regarding Ferris is700z reviews? Leave it to us. Here, we have minutely explained every detail you should know about this product in the following article! 
Now you may think that a lawnmower is a comparatively easier-to-use appliance and getting one will be a breeze. However, if you already didn't know, there are around 15 types of lawnmowers out there; each with its unique range of functionality. Grass growing season in the USA will require you to consider all of these alternatives along with your budget and the specifics of your backyard space. Most of these models come equipped with either seated driving, walking, or self-propelling functions. Consequently, ride-on mowers like the Ferris is700z, are expected to hold a majority share of the market by 2030, as per this study. This boom is not only due to the user-friendly nature of the usage of these lawnmowers but also a result of the increase in private space gardening in the aftermath of the pandemic. Having covered that, let us move to what you should cover while opting for zero-turn mowers like the one we will talk about.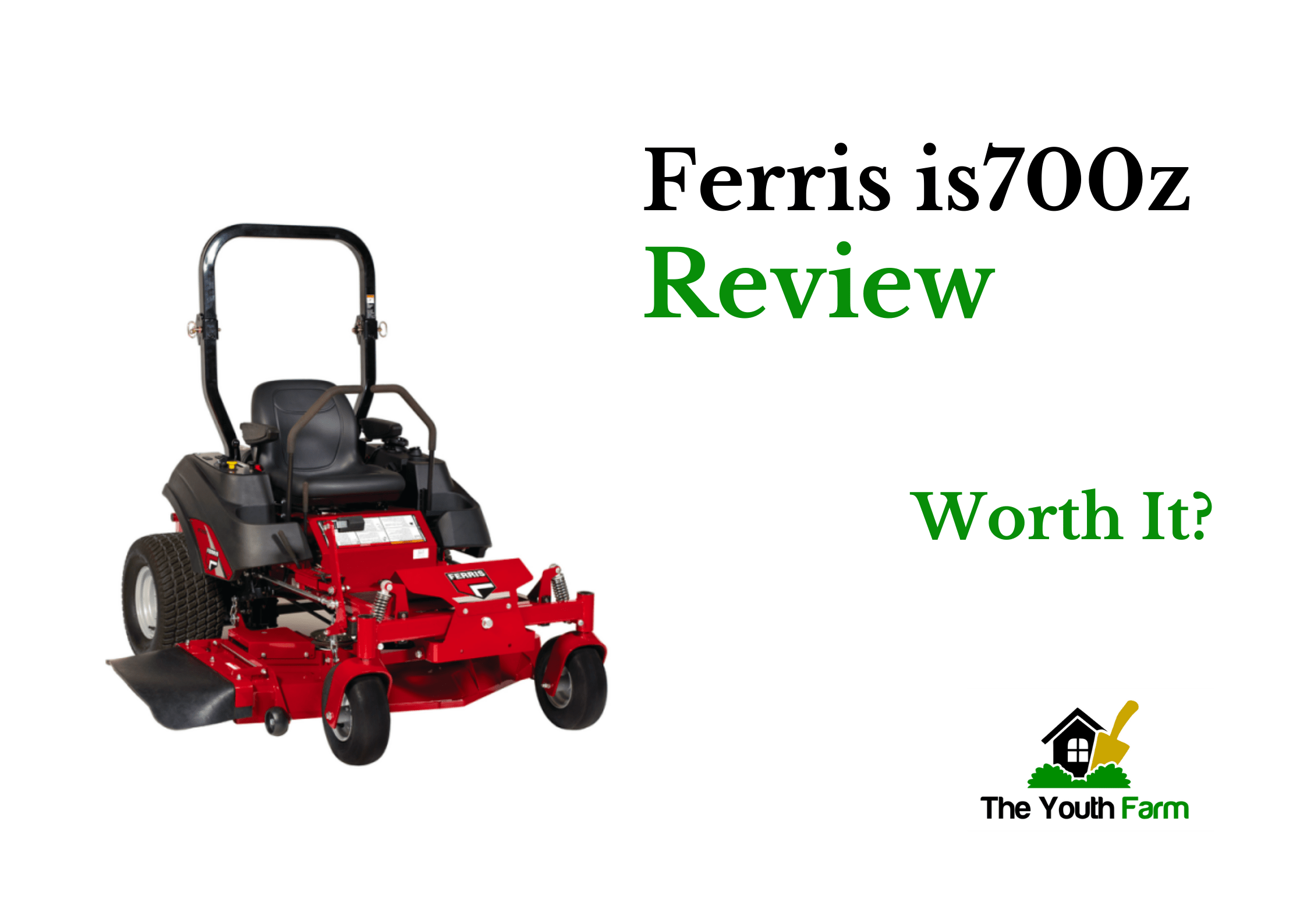 The Ferris is700z is a zero-turn ride-on mower. What that implies is that not only will you get increased maneuverability in your lawnmower but you'll also be able to cover more area per session. Preferred by a host of gardening enthusiasts due to its smooth finish and increased safety, the Ferris is700z is definitely one to watch out for. Read on and find out if they make the cut for your list of gardening essentials!
Also read: Swisher Zero Turn Mower Reviews | Should You Consider It?
Ferris is700z Reviews | Does It Work?
This lawnmower is manufactured in Ferris' state-of-the-art manufacturing facility located in Upstate New York, USA. The company stresses on their motto "Products are a reflection of the people that build them." and claim to have been in the business for over 100 years with that philosophy in mind. Additionally, you can look up their mower productivity chart to review how your model will perform. Ferris is accommodative of all types of customers as their 2+2 Year Limited Warranty plan shows. All zero-turn mowers including the is700z are covered for four years (48 months) or 500 hours, whichever comes first. The mower is also completely insured for unlimited hours for the entirety of the first two years(24 months). Easily detachable parts like belts, tires, brake pads, battery, and blades are covered for 90 days. More specific parts like coil-over-shocks and all suspension-related components are covered for 4 years (48 months) unlimited hours. You need not be worried about the 61" deck because of its size and weight, as it's pretty sturdy and leaves no tire tracks or ruts behind. The ICD system is another important highlight that we will discuss later in this Ferris is700z review.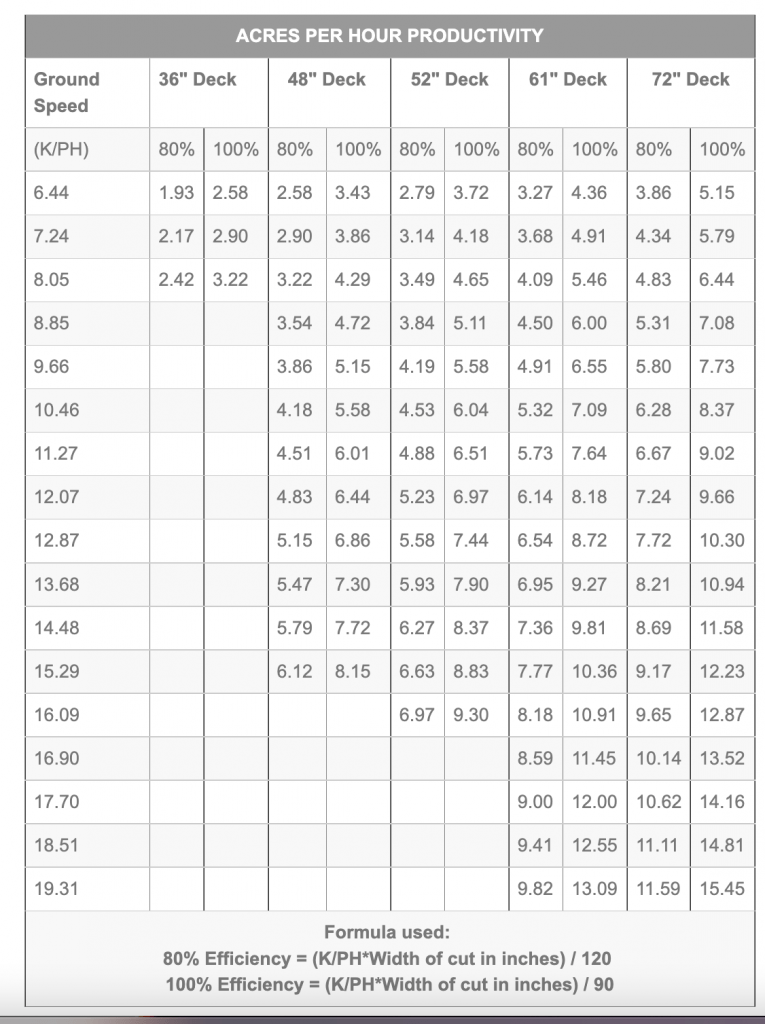 Market searches were skewed and the product is not available on Amazon but a lot of users were pleased with its exclusive features. Among these features, the cutting accuracy of the mower and the whopping 500-hour oil change interval along with an Oil Guard System are the most prominent.
For any lawnmower, the minimum time of usage is about 8-9 years and that is the same for Ferris' is700z zero-turn lawnmower. However, Ferris does stress on their website that they can't really put a number on such a thing as life expectancy. Regardless, they have a proper dedicated dealer network who can assist you with product pricing and purchasing, genuine repair parts & accessories, and replacement manuals. Now, let us move on and analyze a few more components as well as the working mechanism of this product. 
Ferris is700z | How Does It Operate?
If you have not looked up any other Ferris is700z reviews, operability might be one of your more prominent doubts. Like John Deere lawnmowers, Ferris mowers mostly utilize Briggs & Stratton® Commercial Series engines but some variants also have Kawasaki engines. Handlebars with grips in the front seat, and a patented suspension technology implies supreme riding comfort while operating. Extra-wide discharge openings evenly disperse grass clippings and the rubber flexible discharge chute reduces contact damage. Two welded layers of 10 gauge steel reinforce the top center portion of the cutter deck. A reinforced leading-edge protects it where the heavy-duty deck needs it the most. Moreover, an offset center point optimizes the inner airflow and provides a larger discharge opening, allowing for mowing at higher velocity. What you would notice is that the sloped nose design allows you to cut at improved speeds without sacrificing the quality of your cut. Overall, a lot of pros seem to be present for this lawnmower but a few notable flaws also came up while I was researching about them. Let's see what those are!
Ferris is700z Advantages
Consulting several Ferris is700z reviews, revealed a few recurring plus points for this lawnmower. I have listed them below concisely so that you can have a look at them all in one go:
Steel arms help prevent the belt from dislodging from the serviceable cast-iron backside idler with dust shield

Deep grooves in the pulley provide for smoother engagement and prevent accidental and frequent dislodging 

Heavy-duty custom v-belt that is engineered for superior resistance to stretching and premature wear

Adjustable front and rear coil-over-shocks

7″ cooling fans aid massively in the transmission system consisting of  Hydro-Gear ZT-3200® Transaxles

Safety functions include seat activated engine kill, clutch safety switch, neutral and parking brake safety circuit/adjustable twin steering controls

Convenient foot-operated deck lift feature that helps in changing the cutting height from 1.5 to 5 inches in 1/4 inch increments effortlessly

Pillow block bearings on each of their mounts grants the deck controls unparalleled precision

Speed reaches up to 16 km/h meaning you get to mow your lawn faster  

Seat has a standard, 180° foldable certified roll-over protection system
Ferris is700z Problems
So far, the Ferris is700z may have looked flawless but let me remind you that no product is perfect. Like a lot of other lawnmowers, a majority of these are related to individual parts, but a few of them can be quite alarming given the pricing of the mower:
Poor cutting deck that may lead to belt detachment more than once

Certain customers experienced an unusual issue with the front suspension system as it "came off" 

Customer service issues as Ferris allegedly refuses to fix some longstanding issues with the product.  

Adjustment lock for the mower deck is round and may slip out if not placed correctly.  
How To Use the Ferris is700z?
The Ferris is700z has minute setup installations, each one of which is necessary to get it performing to its maximum potential. Though most of these parts will be basic if you're a seasoned gardener or regularly make use of gardening equipment, you should still be familiar with them. Refer to the steps below to make sure your lawnmower is yielding a good output while preserving fuel :
Pull out the oil dipstick, situated on one side of the engine and clean it before re-inserting it 

Check for the hours of operating time left and monitor it using the digital meter board in the edge of the ignition and the electric PTO switchboard. 

Position the stick throttle to the mid-level and then crank it until it starts

Set the ignition to on. This is a pretty straightforward key-and-lock ignition so it should be simple to use. 

Adjust the mower deck after releasing the deck key and re-attaching it to the desired divot. These divots are situated on a horizontal plate with the heights indicated beside each of them. Now lower or heighten the cushioned lever to move the whole deck accordingly.   

Ensure that the parking brakes are positioned up before starting the machine.

The main handles for accelerating and reverse need to be turned outwards or else the engine won't start. 

Start the PTO by pressing the switch.

To move forward and backward push both the handles in the respective directions; to move leftwards push down on just the right handle and vice versa

In case you're having trouble using the mower refer to this video down below!
Highlights | Ferris is700z Customer Reviews
After using the Ferris is700z lawnmower, Grant mentioned, " I recently bought a new 700Z Ferris 52″ cut zero turn mower. I like the suspension as my old Greenfield use to shake my kidneys mowing my 2-acre house yard. I like using it once you get used to zero turns it is so fast and saves me a lot of time mowing. Most Zero turns are probably quick but the suspension is the main reason I bought this. It was not cheap and a lot more expensive than others around so I hope I get my money's worth. I am a bit concerned about the belt issue in other reviews as I have just done a drive belt with only 10 hours since brand new. The dealer at first tried to blame sticks. But I pointed out that is crap as I do not mow sticks and clean the grass off after every use. He knows it is used for clean mowing as he delivered it and just picked it up to fix the belt under warranty and do its first service. It does seem to collect grass under the pulley covers. I cleared my property with my Greenfield 32″ Fastcut and since buying the Ferris it only has to cut the lawn. The greenfield was used and abused and has had its first drive belt replaced after seven years! Apart from the belt, I love it and hope this is not a long-term issue."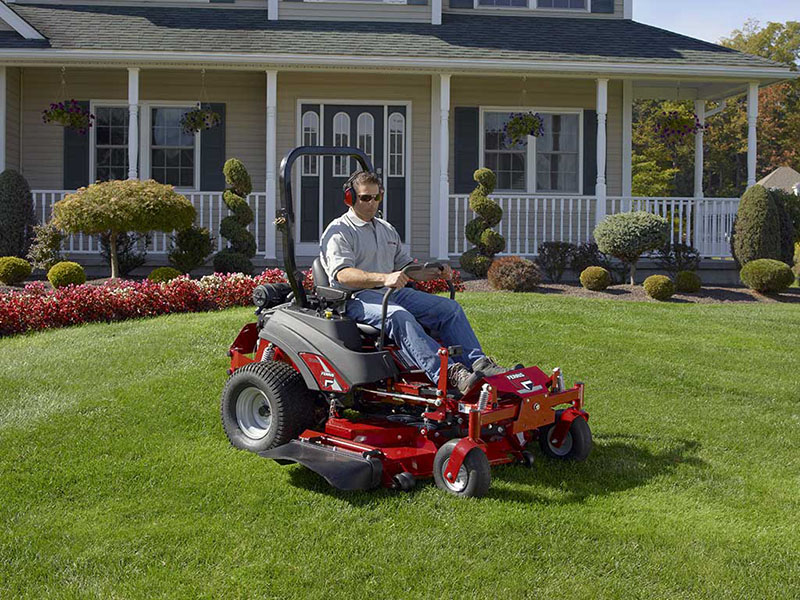 Luis, another customer was somewhat satisfied and had this to say about the Ferris is700z lawnmower, " Stepped up from a garden tractor. 60 hours in the drive belt failed and sent me down a hill without any brakes or steering. Warranted all-new pullies, belts, and shims. 63 hours and the PTO just won't engage. Not as reliable as my old machine but does mow nice when it's in working condition. I have the 61″ deck which seems too large for the 24HP Kawasaki to handle."
Another buyer, Elroy, was not all praise for the model as he elaborated, " Love the way it mows and rides. The suspension system is great. However, we have had more than a few issues with this mower. At just over 34 hours we had to take it back for a flat rear tire. Discovered it was defective from the factory. Replaced under warranty. At around 200 hours we had a spindle pulley fail. The flange pealed right off. Pulley was frozen on so bad the dealer had to use a torch to remove it. At about 280 hours the left drive unit failed and had to be replaced. At 433 hours the engine blew. I was told it was not under warranty. The second engine blew at 472 hours and was under warranty. The third engine, surprisingly, started running rough with just 2 hours on it. Took it back and they dismantled the carburetor and cleaned the fuel lines. I just had to ask how a new engine with an in-line gas filter gets dirt in the car. Interestingly they said it must have come from the factory that way. Needless to say, I don't recommend the Ferris IS 700Z. Too high maintenance. Of course, the engine is not their fault."
FAQ'S | Ferris is700z Reviews
This section will look to answer any uncertainties you might still have regarding the Ferris is700z. Hopefully, these will help you get more clarity on this lawnmower and allow you to make an informed decision regarding its purchase! 
Is the Ferris is700z Any Good?
The Ferris is700z from Ferris lawnmowers is not extremely highly rated on online retail platforms but present customer reviews suggest it is a decent model. Some comparisons on Reddit mention that it is better than the other models out there but there is very little hands-on evidence. One thing is that the massive quantity of replacement units available on Amazon is a witness to its effectiveness.
Where Can I Find the Ferris is700z for Sale Near Me?
You can look up the Ferris is700z lawnmower with the 61" deck on their homepage. Amazon has a wide variety of servicing parts available in case you need them at your disposal. For second-hand alternatives, I would suggest Tractorhouse as they not only have recent models but the earlier versions as well in case you would like to opt for them. The Ferris is700z usually has a starting price of around $6699 as per the retail website Fastline. That may go up to an excess of $8000 if you include mulching kits, blade accessories, and shipping charges. 
See Also: Yard Machines Riding Lawn Mower Review: An Honest Report 2022
Closure | Ferris is700z Reviews 
In this review piece, I have tried my best to supply all types of data that you may look for in Ferris is700z reviews. One of the main things I have experienced while looking for lawnmowers is that mainstream websites like Amazon do not have them on sale. Seeing how search results showed only parts for the lawnmower, I decided to make a brief checklist of everything you should look for, in one place. You may also find a bit of technical language and have difficulty with identifying parts. But with the video guide I have attached, it should be made simpler. However, like with every review, I would implore you to conduct your own research as well.  
Ferris is700z lawnmowers are slightly pricier alternatives by themselves, but they happen to provide all-around service for first-time users. Faulty belts and inconsistent servicing are a few of the drawbacks in the case of this product but it's generally not a big bother. That apart, this lawnmower is sure to enhance your lawn-mowing experience with its smooth drive-around features!